Haseeb Rehman
Director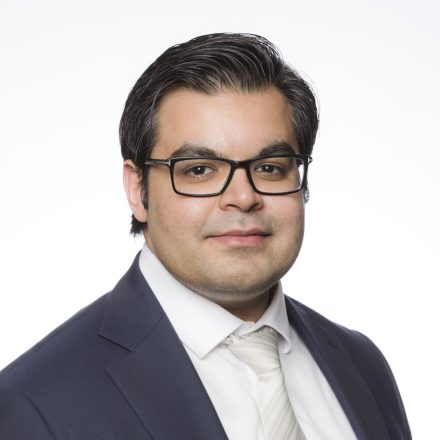 Haseeb Rehman
Director
Haseeb Rehman is Vice-President of Personal Lines Underwriting and Client Complaint Management Centre at Desjardins. Leading functional and operational teams, he is responsible for optimizing insurance risk management to support profitable growth and client experience through underwriting strategies and playing an active role in the development of personal lines insurance solutions. His mandate includes client complaint management teams that accompany clients as a neutral intermediary through the resolution of their complaints.
Haseeb has been with Desjardins General Insurance Group since 2016, holding leadership roles in Actuarial functions in the Actuarial, Analytics and Underwriting administrative department. Most Recently, he led the Automobile and Business Solutions actuarial teams responsible for pricing, modelling, and bringing actuarial and analytical expertise to other parts of the organization such as marketing, claims and distribution for personal lines automobile business outside of Quebec. He plays an active role in several committees throughout the organization, and is active outside the organization through various industry committees, forums and consultations.
An Actuary by training, he is a Fellow of both the Casualty Actuarial Society and the Canadian Institute of Actuaries.
View all team members